Its time for our next Alpha Milestone roadmap. In this blog post, we will outline the various systems and improvements we are working on for Revn.
Jungle Boss Mechanics
There are two neutral "boss" enemies in the map for teams to defeat. However, the rewards don't have a very meaningful impact on the game, the bosses themselves are fairly easy and boring to fight against, and the boss arenas could benefit from an updated layout.
We are aiming to address all of these issues. By the end of this milestone, defeating these bosses should feel like a real challenge, with powerful rewards for your team that will bring you one step closer to victory.
Weapon Crafting – UI and Customization
Player feedback has indicated that the current UI for crafting and modifying weapons does not clearly display all of the possible weapon configurations in Revn. We will be overhauling the entire UI for crafting weapons, items, and abilities. Additionally, we are reworking how weapons are crafted. Purchasing a frame and customizing with a "core" ended up creating sub-classes of weapons that were straight up better versions of guns, but many new players didn't realize this. So, we will be removing "core" customization, and creating a larger variety of weapon classes for players to purchase from a single crafting menu.
Magazine upgrades are also being removed. They mostly served as a small upgrade for weapons, and either didn't have an impact on gameplay, or they had a major impact on gameplay but new players wouldn't learn about them until much later.
Scope customization will remain in the game. Scopes are a personal preference, with some players wanting different styles or magnifications. Right now, all scopes use the same model, however different scope models will be added at a later date.
By streamlining the weapon customization system, we hope that players can make more meaningful choices for Revn's gunplay.
Item Sets
There are a lot of items in Revn, and we want to help players choose the right ones for their role. Soon, a new UI inside of your loadout will showcase an "item set" that fits your abilities and playstyle. For the "starter loadouts", we will suggest items for each of the three basic roles (DPS, Tank, and Caster). When you customize your loadout or create new loadouts, you will be able to create your own item sets, as an easy way to keep track of your favorite items.
Data-driven item recommendations are a long-term goal for us, and we will share more information about that system when we begin working on it.

Environment Art
You may have seen a few new faces in our Discord server with the "Ambitious Games Team" role. Matt and Tye have joined us to create environment art, and they have been hard at work for the last couple of months. You'll start to see their additions in-game soon.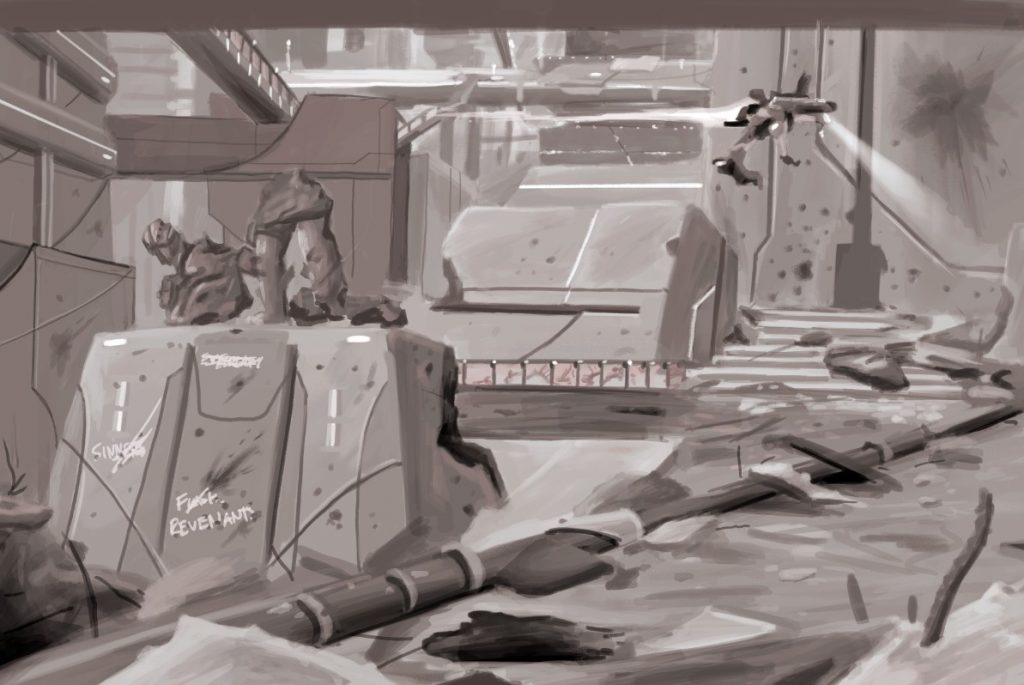 Thanks for reading about our plans for Revn!